Show & Tell 2017 Gift Certificate
Introducing our Group Quilt Block for 2018!
You will need two pieces of fabric, 3 1/2 x 6 1/2,
added to the background provided, for our 2018 block. Please DO NOT use black, brown or holiday prints...DO USE something bright, and pretty. Batiks are okay. This is a link to this year's quilt block instructions. This link, will
lead to instructions for making the same block in various sizes.
If you were unable to be at the November Moda Meeting, stop by the shop for your block kit.
Kits are available for this Sunrise Ridge Quilt
Sunrise Ridge free pattern
Simple Joys of Winter
Sandy has shared all 4 Seasons of Pillows!
Zippety Bag pattern now available!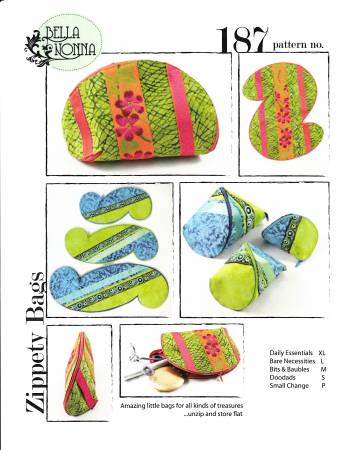 Sew Cute! And, sew much fun to make!
Tis the Season...no Moda Club Meeting in December. Happy Holidays!